RECREATION
Wrigley Memorial & Botanic Garden
Wrigley Memorial
As the centerpiece of the Botanic Garden, the Wrigley Memorial is an iconic landmark of Catalina. The Memorial honors the memory of William Wrigley Jr., whose greatest legacy was his remarkable vision for Santa Catalina Island to remain protected for future generations to enjoy. This impressive structure also pays tribute to the Island itself, featuring local stone and famed Catalina Tile. The Wrigley Memorial offers breathtaking views down Avalon Canyon and across the San Pedro Channel to the mainland.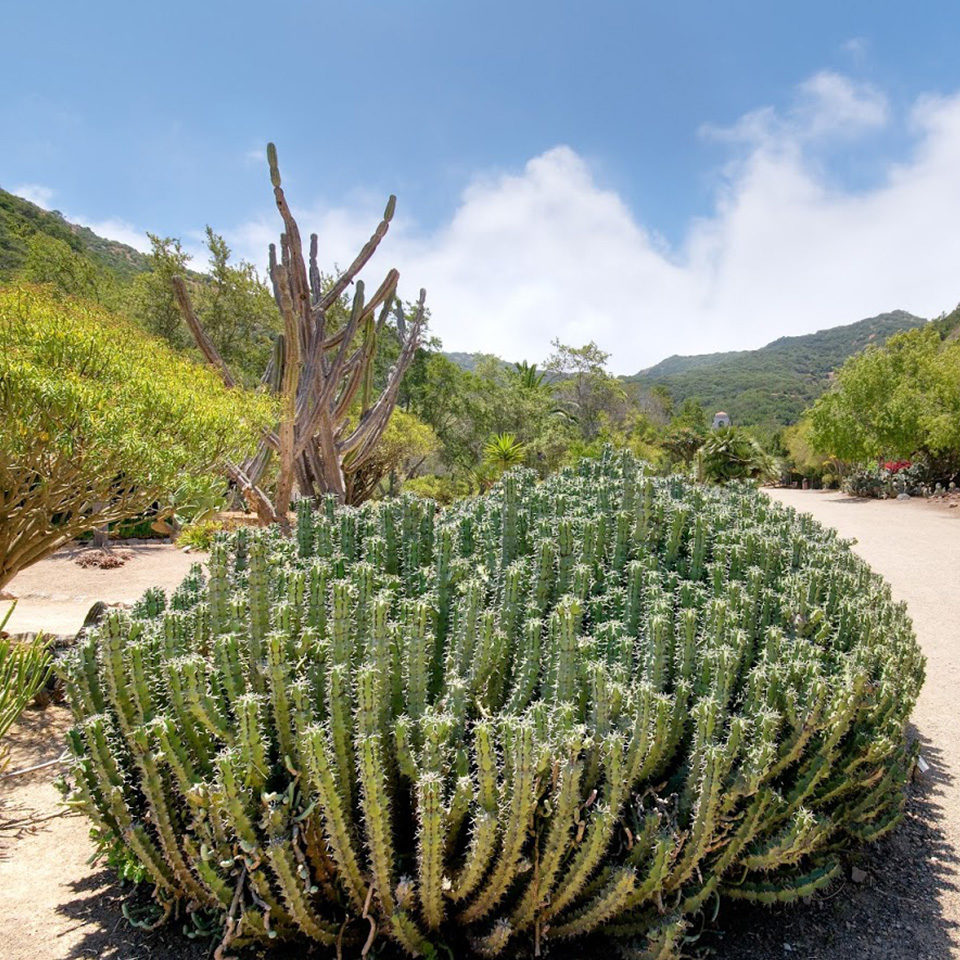 Botanic Garden
The Conservancy's Botanic Garden got its start in 1935 as Ada Wrigley's private desert plant collection, featuring remarkable exotic specimens. Moving from private ownership to more public access, the Garden was reborn in the 1970s with increased focus on the native an endemic species of Catalina Island. Now under the care of the Conservancy, the Garden's 38 acres is a great location to immerse yourself in nature on Catalina Island, just a walk away from downtown Avalon. Conservancy Members receive free admission to both the Wrigley Memorial & Botanic Garden.
---
Explore these breathtaking views and buy tickets today!
For more information about the Wrigley Memorial and Botanic Gardens call 310.510.2897 or buy tickets to see them below.
---