RECREATION
Catalina Eco Tour
Wheel into the Wildlands with Our Catalina Eco Tour!
With access to over 165 miles of paved and unpaved roads, our naturalist-led Catalina Eco Tour allows you to explore parts of Catalina Island no other outfitter can reach. Whether you are hoping to learn more about the Island's rich history, see some of our unique plants, wildlife and bison, or simply explore parts of Catalina that most people never see, your adventure starts here!
---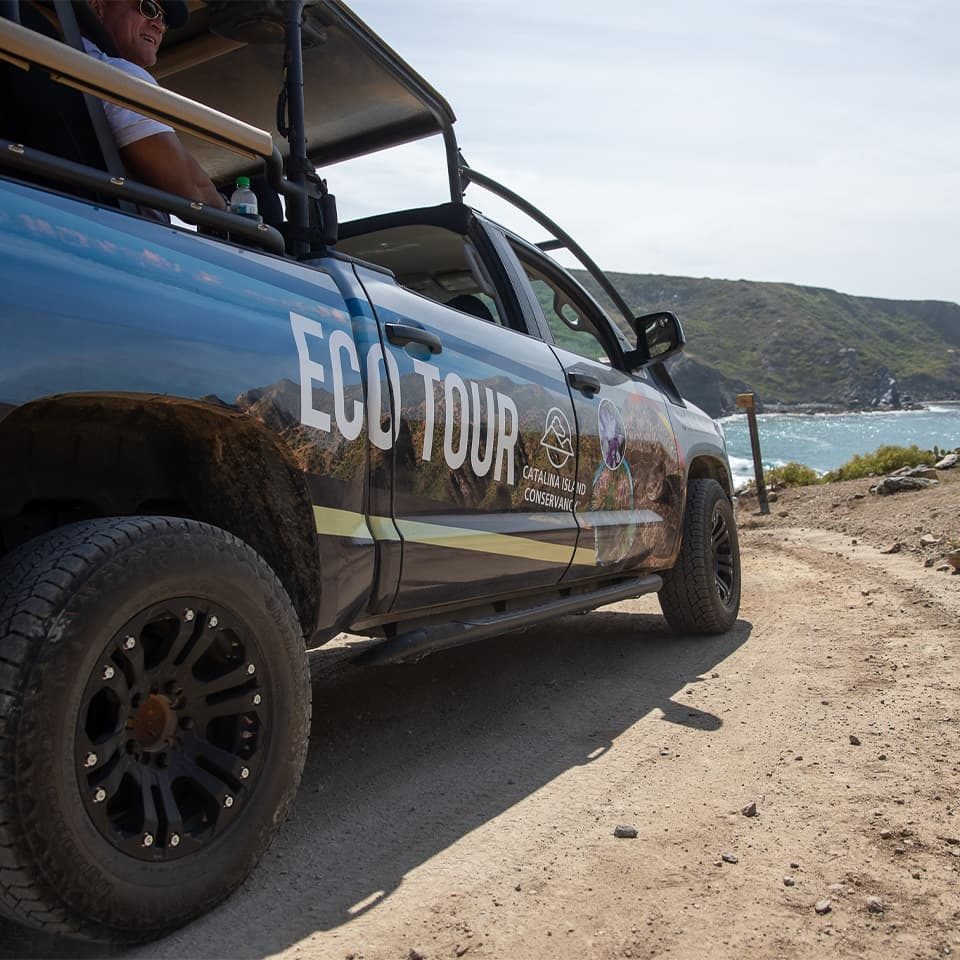 Start your adventure! Book your Catalina Eco Tour online today.
Private and custom tours available, please call (310) 510-2595 x0 to book.
Book Now
FAQs