Volunteer with the Catalina Island Conservancy
If you would like to contribute to the protection and preservation of the unique flora and fauna on Santa Catalina Island, come volunteer for the Catalina Island Conservancy! Your experience will serve as an excellent opportunity to learn about the unique ecology of Catalina Island, give back to the environment and have some fun all at the same time. Our volunteer program has group and individual volunteer opportunities with projects restoring and preserving Santa Catalina Island. You can participate in a one-time special event or volunteer over several weeks, months or even years.
---
Individual Volunteer Programs
We're always looking for Interpretation, Special Events, Horticulture, and Conservation & Trails Volunteers.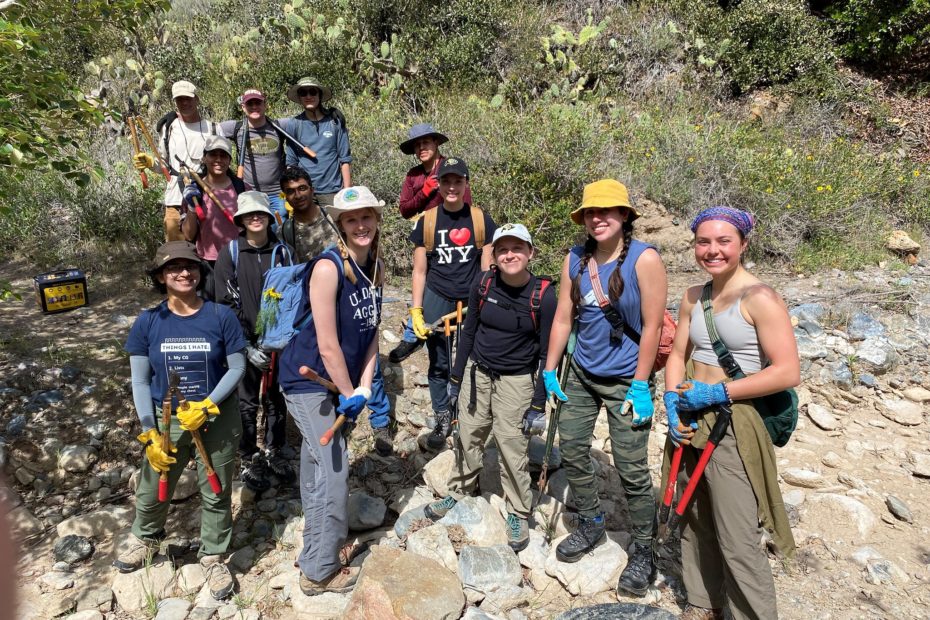 Group Volunteer Program
Opportunities for group volunteers will vary and are season dependent.
Upcoming Volunteer Opportunities
Details to Follow
Questions?
Are you interested in volunteering or have questions? Send us an email [email protected]