Join Our Team
Interns join a dynamic team where they make immediate and impactful contributions to the conservation department's work. Field work on Catalina is challenging and provides an unforgettable work experience for the interns. They are trained in a variety of survey techniques and learn the ecological significance of the projects and objectives they actively support.
---
Experiences Include
Surveying and treating invasive plant species
Setting traps for the endemic Catalina Island Shrew
Participating in fox trapping and surveying
Joining field surveys for rare and endemic plant species
The Catalina Island Conservancy intern experience is well-rounded with opportunities to learn the natural and cultural history of the island by attending interpretative talks, tours, presentations, and other development opportunities. The interns provide a substantial boost to the conservation department's productivity while advancing their career goals and learning proper environmental stewardship.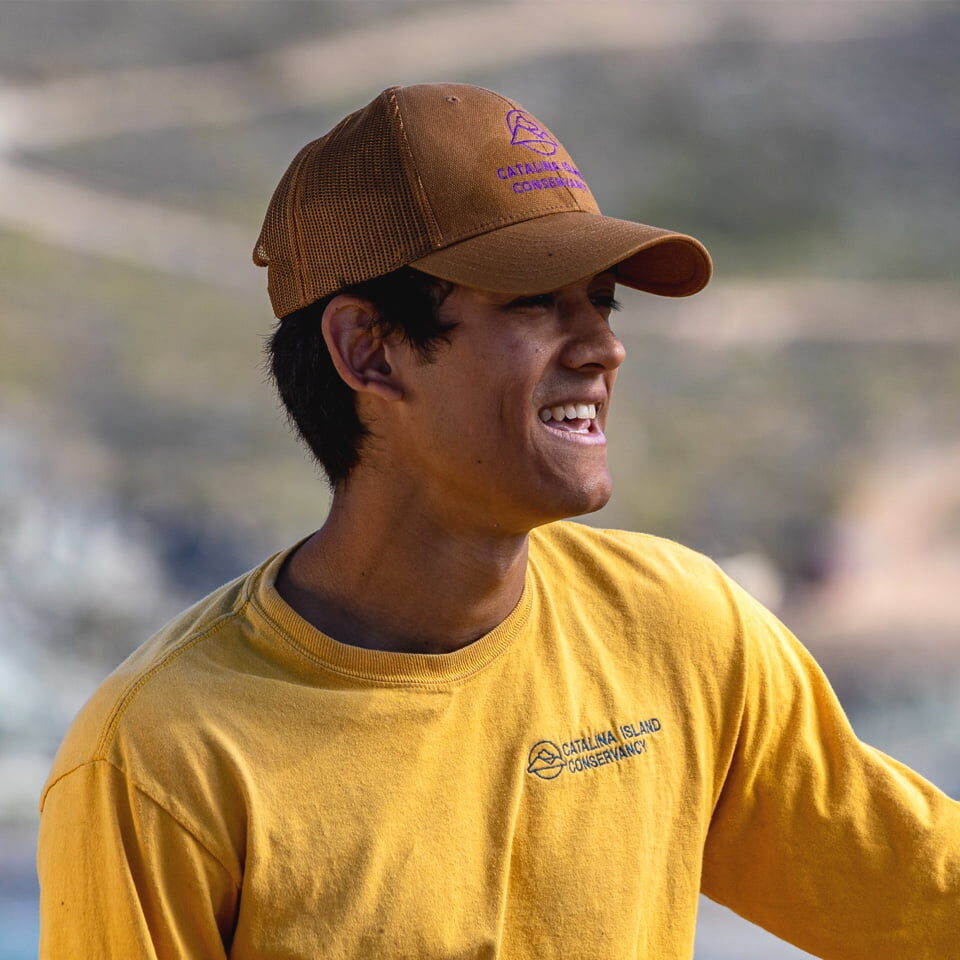 Internship Opportunities
American Conservation Experience (ACE)
The American Conservation Experience (ACE) builds on the legacy of the Civilian Conservation Corps (CCC) by providing young professionals the opportunity to serve, while completing meaningful hands-on projects in the conservation and environmental fields.
Since 2008, Catalina Island Conservancy's ACE intern program has provided enthusiastic, entry-level professionals with backgrounds in conservation, biology, ecology, or botany the opportunity for a rewarding, "learn by doing" educational experience.
USC & CSULB Undergraduate Interns
The Catalina Island Conservancy offers paid internships through our partnership with USC and CSULB. These internships are similar in nature to our ACE internships and deliver compelling, resume building experiences for the students.
"I had a great time working for the CIC. I learned a lot, made some good friends and professional connections, and grew as a professional and conservationist. I'm glad I came to work for the CIC and I'd recommend this position to any of my peers in the field."
2021 Invasive Palant Field Intern
"Thank you for the wonderful experience. I know that this has taught me a lot about invasive plant management but also a lot about the type of leader I would like to be in the future."
2021 Invasive Palant Field Intern