RECREATION
Wildlands Express
Wildlands Express—Your Catalina Island Shuttle
The Wildlands Express is a convenient and inexpensive Catalina Island shuttle to get to and from the world-famous Airport in the Sky and see the exciting Wildlands of Catalina Island. It also stops at Black Jack junction and Little Harbor for hikers and campers. If you're lucky, you may spot a Catalina Island fox, bald eagle high in the sky or bison along the hills. Explorer-level Conservancy Members and above receive shuttle discounts.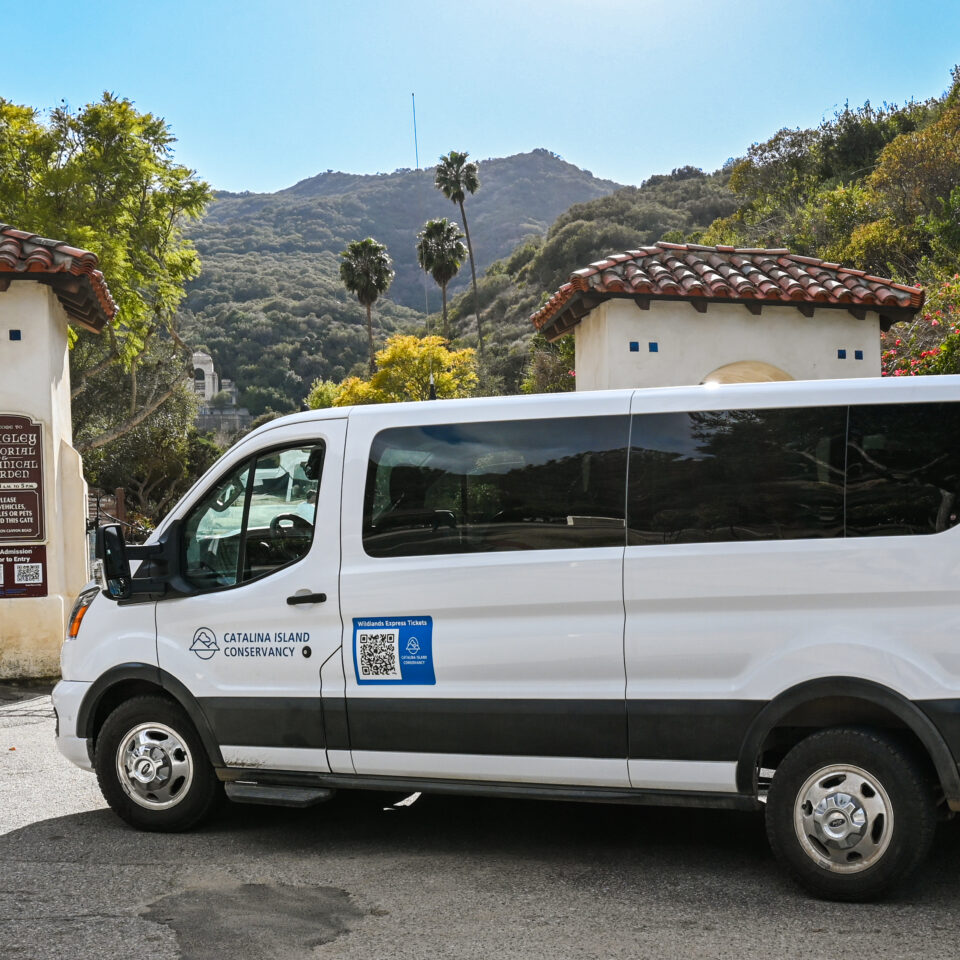 Catalina Island Shuttle Pricing
Price below is per leg, not inclusive of taxes and fees.
$23
Avalon to Airport
Airport to Avalon
Airport to Little Harbor
Little Harbor to Airport
$46
Little Harbor to Avalon (No Airport Stop, Seasonal)
Reservations are required, book your trip below.
Know Before You Go
Dogs need to buy a seat and have a muzzle unless they are a service animal. Our Catalina Island shuttle only goes to Little Harbor if there are advance bookings. Space is limited and there is no baggage area. Included with your ticket is up to 1 large backpack per person (hiking pack) that could be carried in your lap or at your feet. We are unable to accommodate extra baggage even if there are unsold seats as we cannot guarantee that there will be space on your return. If you plan on bringing large items, many items, or camping gear please contact a gear haul service such as Catalina Backcountry at 310-913-9036. Extra baggage can be stored in lockers at the Catalina Express Terminal in Avalon.
For more information call 310-510-2595 x0.