RESOURCES - PERMITS
Hunting Permits
The Catalina Island Conservancy welcomes hunters as conservation partners in responsibly managing the Island's introduced mule deer population.  In partnership with California's Fish and Wildlife under a Private Lands Management  (PLM) agreement, this program is an important tool in conservation efforts on Catalina Island.
Obtain your hunting permit by following the guidelines below.
Hunting Zones and Dates
The hunting season schedule including open zone dates, times and weapon class is provided below.

*Note: Hunting is closed to the public from September 16th – November 21st.
*No guided hunting permitted unless by Wild Life West.
Hunting Zone Maps
The four hunting zone maps below provide the hunting jurisdiction with individual closeup zone diagrams including zones 1, 2, 3, 4.  The full overview of the Island is provided just below. Please note that each zone is open at different times throughout the hunting season. Please see the hunting and zone schedule above.  
Zone 1 Map Zone 2 Map Zone 3 Map Zone 4 Map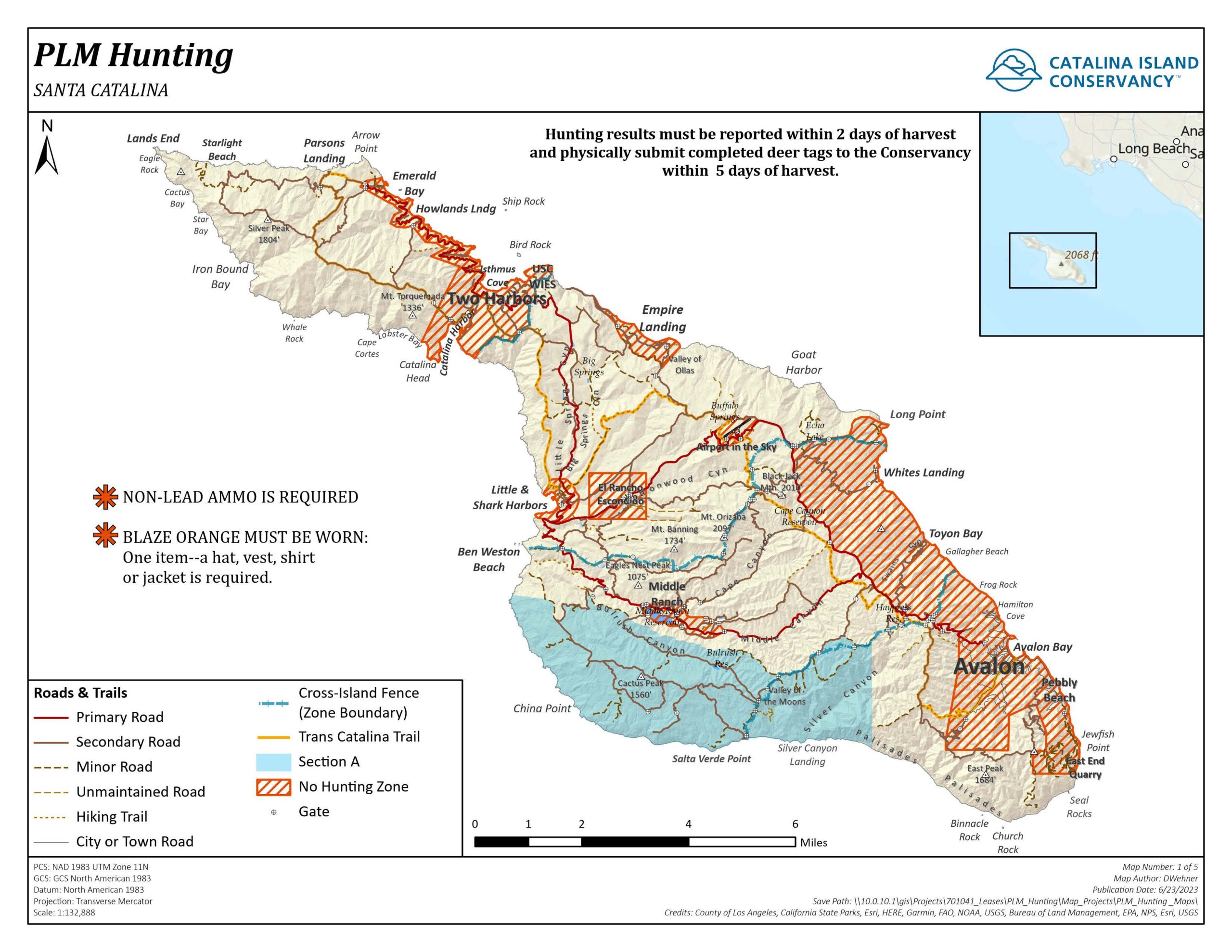 Requirements, Rules & Resources
BECOME A CONSERVANCY MEMBER
To obtain a hunting permit proof of Conservancy membership at the Explorer level or above is required.
If you are a full time Island resident and would like to purchase a resident membership at the discounted rate, please contact the Membership office at 562-437-8555 x1239 (Wendy) or x1224 (Gina).