CONSERVATION - WILDLIFE PROGRAMS
Catalina Island Fox
Background
The island fox (Urocyon littoralis) is a diminutive relative of the mainland gray fox (Urocyon cinereoargenteus) and is endemic to six of the largest California Channel Islands each with their own distinct subspecies. Four of the 6 subspecies suffered marked population declines from disease on Catalina Island and from predation by golden eagles on the Northern Channel Islands.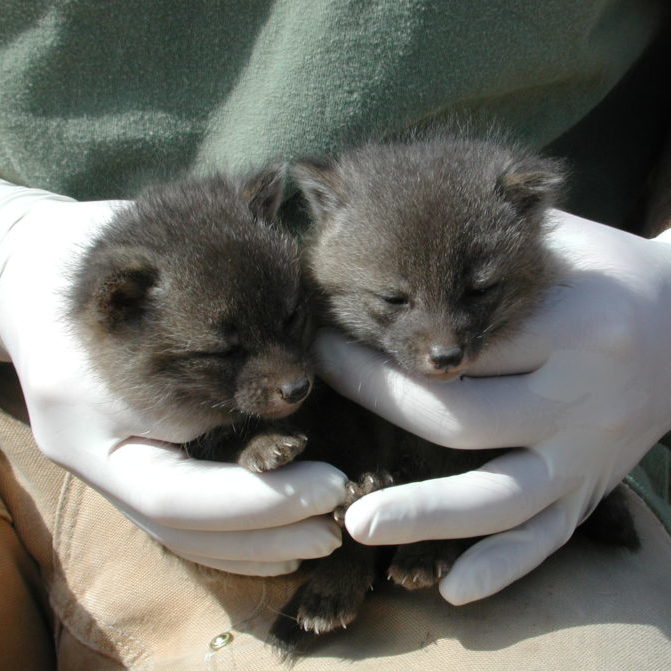 These declines resulted in the 4 subspecies being federally listed as endangered on March 5, 2004, by the U.S. Fish and Wildlife Service. Since then, 3 subspecies recovered to the point of delisting, but the Catalina Island fox remains listed as threatened due to their vulnerability to disease.
Catalina Island Fox
Why Do We Care?
As the largest native terrestrial mammal on the Channel Islands, the island fox plays an important role as a keystone species and apex predator. With over 1 million visitors every year, the risk of disease spread, and mortality associated with visitors increases annually. Therefore, the Santa Catalina Island fox (Urocyon littoralis catalinae) remains imperiled and is the only federally listed subspecies.
What Do We Do?